Pakalana Sanctuary Is a Famous Nature and Yoga Resort. Your Paradise.
This premier luxury vacation and retreat property is nestled in the exclusive beachfront community of Puako on the Kohala Coast of the Big Island. The Ohana (family) style atmosphere is created by the unique design and layout of the Ecoconscious Hales, fused with Asian Landscape and Balinesian Decor. Pristine reefs, white sand beaches, Kiawe forest, mountain and ocean views surround this one of a kind home. Ideal for your family vacation, group retreat or private event.
Mahalo for your aloha and interest in Pakalana as host of your vacation or private event. Please contact us for availability of this one of a kind Big Island home on the Kohala Coast.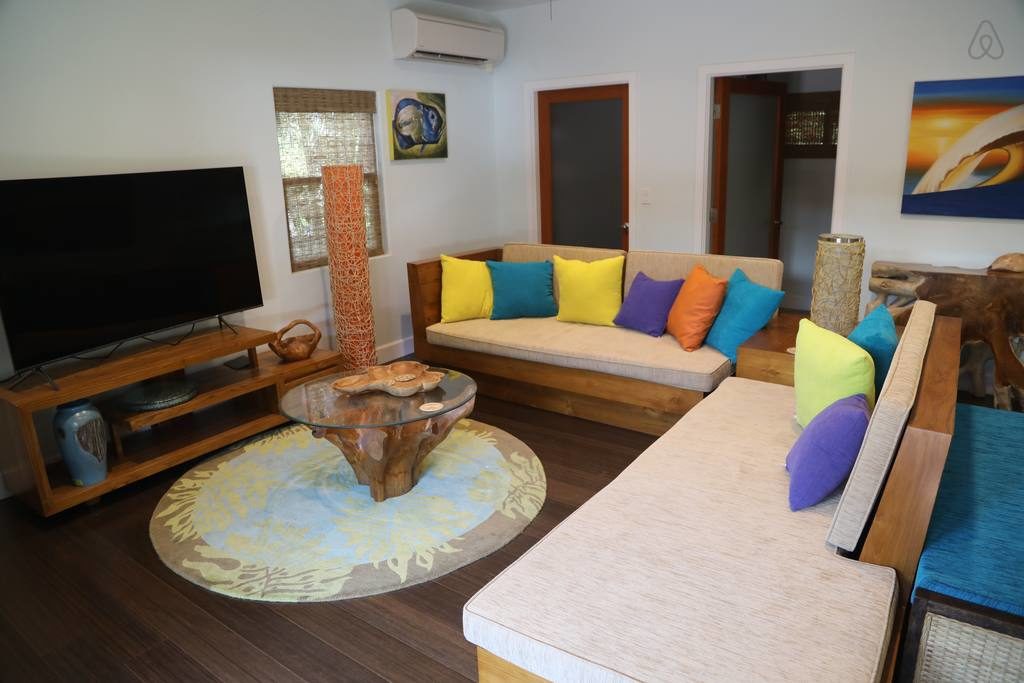 Make your vacation a unique experience, and stay with us at Pakalana Sanctuary. Our sanctuary is a unique and exclusive house built in Bamboo, the rooms are spacious, the energy of the home is magnificent and the house is beautiful from any angle.
Pakalana is a Beautiful Sanctuary and a Perfect Place For Surfing or Yoga
Located on the northeastern side of the island of Hawai'i and along the white sandy shores of Kamuela, it is just 24 miles from Kona. The reserve terrain varies from dense rainforest to broad open valleys and from beautiful white sand beaches to verdant cliff faces. It is truly a paradise for outdoor recreation. Pakalana is open for many activities, we also develop new ones each year.The surf lessons are also available here – you can either bought the lessons or surf yourself.
"The only things you should buy are your memories"

Natalie S.

Pakalana Sanctuary is one of the most epic building in Puako, and near of areas that in ancient times, they was one of the most sacred places on the islands of Hawaii.  Your patronage helps keep our neighborhood sustainable so that we can keep it undeveloped and preserved for future generations to enjoy and explore.
For Booking & Information:
Reservations Toll Free: +1 (808) 800 0001
Reservations Desk: +1 (808) 800 0001
Events Office: +1 (808) 800 0001